I applied for a higher position at work and I didn't get it. To say I was more relieved than disappointed won't be a lie.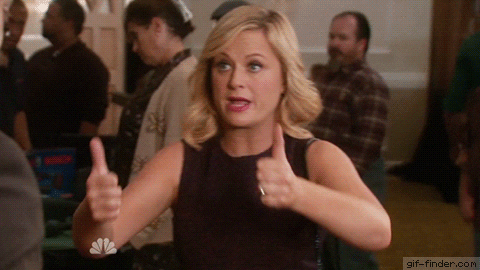 The interview was something that felt like a staff meeting. I knew it then that nah, I'm not going to get it. I didn't prepare for it as I initially intended – the night before was the showing of Justice League, and you know how I hyped myself up for that movie, hehe – but I think I did okay. Not "Hire her!" worthy but I did fine. There was one question where the moment I said my response, I kind of rewired and thought, "Crap, wrong answer." But I let it slide. What's done is done.
The timing of the opening was not good for me also. This year I made judgment errors and am still working my way to re-learn and reform, and basically grounding myself again. It's years of complacency and burnout that merited out of character actions. It was over and done, and I believe things happen for a reason so let us leave it at that.
I was more touched by the reactions of people who thought I was going to get it. I'm sure they were equally happy for the one who did get it — I am, and no offense to other competent colleagues who vied for the position, I believe the management chose the best one among the roster of candidates. Her experience and macro familiarity of the section will help her well. And I also told her that this time, she will have strong people below her who will be allies. That surely counts for something.
The reactions were probably brought by the impression that I was kinda a shoo-in; but see, I wasn't. More importantly, and this is something people close to me have recognized early on — was it something that I really wanted? Well, the money, sure. That even was my first reason for applying, who are we kidding. Anyway, I feel I don't have a natural knack for operations – I even said it before:
Operational changes are also in full swing at work and even though I still struggle to get them all in my (literally) big head, it's exciting to be a part of something like it. Operations management is not my strong suit; I've always been the correspondence and social media person, so getting out of this small comfort zone is exhilarating if you're called in to participate at the right moment.
The night before the interview one of my bestfriends commented that the slightest hint that I was not really into it will definitely show in any form during the interview. So his reminder was, just make sure I really wanted it. I guess I didn't.
Maybe I thought I can do it because was banking on job familiarity and the people (I've said time and again, people pull me through). Then again, if not really equipped, baka doon ako magkalat. That is more embarrassing.
Speaking of people, this only means I will be staying at a place where I believe I really belong anyway. I forgot if I articulated it the same way in the interview, but I always describe our team integration as something that wasn't easy in the beginning, but it has evolved into something very interesting. Little successes made acceptance faster and now I am seeing the promise and — if I may use the term — awesomeness of what we are doing and will do in the future. It's still shaky in some areas but overall, really, creating something amazing from scratch — who would not want to be a part of that?
Right now, all is good and peachy. I hope! I am stable enough and I am happy about it. Bloom where you are planted, as the saying goes. Been doing little steps to bloom again.
Lastly, I got this message (after a video call) which was sent during my interview.
---
---
Categories: Employee Judie, Reflective Judie, Romantic Judie