Halfway through my short trip and I can say I already got the hang of it — I was waking up on island time, my body and the weather already reached an understanding, and I was raring to tick off items in my to-do and to-visit list.
Woke up early on a Monday to go to Diamond Head! The experience is detailed here.
When I returned to Waikiki, I bought lunch at Steak Shack.
Steak Shack is a small food stand facing the beach at the Fort DeRussy Beach Park. They serve all-day steak plates — as low as $8 for a hefty meal. I bought a 10-oz steak plate to go which came with a generous serving of rice and salad. Didn't manage to take a photo because I demolished it as soon as I went back to the room. I was so hungry after the trail hike and remembered I barely had anything for breakfast. I liked the steak plate moreso because I excessively put ranch dressing in it. I paid $14 I think for the entire thing. You can view photos contributed by tourists on TripAdvisor if you want to see how they look like.
I rested almost the whole afternoon and booked my tour ticket for Pearl Harbor that I planned to take on my last full day on the island. A little after sunset I took a short bus ride to Ward Village to check it out.
When I got there I was surprised by how freakishly quiet it was. It was a Monday and I was expecting there would at least be people from work seeing that there were office spaces within the complex. It's almost empty. But seeing that two shops (!!!) were right by the pedestrian lane across Ala Moana Boulevard, I spent more than hour in both shops, officially breaking my self-imposed rule to not go shopping in discount stores on this trip. #noregrets
I rode the wrong bus going back and I found myself in Ala Moana Center again. Decided to just grab dinner there and walk around a few minutes more before heading back. I had lots of steps per my pedometer and been to a Hawaii tourist spot so it was a good day.
It was the chillest of all my days with practically nothing planned. I went out of the room a little after 9 am to get breakfast. I was in the mood for laksa but since I got there I haven't seen (or probably I managed to stay away from) any restaurant possibly serving such so I was open to eating anything. On my way to Royal Hawaiian Center to participate in a free outdoor hula class, I found one soup kiosk in its food hall.
I decided not to join the hula class after breakfast. I walked around the center and proceeded to the beachfront of Hilton Hawaiian Village for a mid-morning soak.
As I am doing this update I realize how lousy my photos were. Totally not representative at all of how amazing each nook and corner of Waikiki are. You know what that tells me? There's always another time to go back and make up for it. But let us reserve that plan in another blog post.
I was still full from the big bowl of laksa I had so after staying at the beach for almost two hours, I went to Target and Ross in Ala Moana Center to finally buy bilins and pasalubong for the people back home. I scored quite a few freebies that added to my pasalubong list thanks to Fil-Am aunties manning many stores, particularly in Honolulu Cookie Company!
Last day on the island! Trying not to cramp the schedule to the point of exhaustion as if I won't come back…because baby, I will really go back. Hawaii has taken my heart! @cathybabao – I have not left but when are we going back? 😂

— Ms. J 🇵🇭 (@citizenjudie) January 24, 2018
That's my tweet when I woke up that day! My big to-do then was Pearl Harbor then cocktails at sunset. That's it. So after a quick breakfast I took a bus from Hobron Lane going to Pearl Harbor.
The entire Pearl Harbor tour including my travel time to and back took me almost five hours. I left the stuff from the tour, freshened up a bit, and rushed to the other end of Waikiki Beach to catch my last sunset on that trip.
I settled in Royal Hawaiian Hotel and ordered their classic mai tai with taro chips and hummus. The price was steep for me but considering the location and #treatyoself nga di ba, it's worth it. It was only one drink but I was tipsy kaagad so I walked it off back to the apartment.
After last-minute packing, I made sure that my last night in Honolulu, at least for this first time, was fun and crazy interesting. And it was. The next day it was mostly about the straight flight back to Manila.
Overall, ahhh, it will take me a while to get over Hawaii. When you get a chance, please do visit the island. Make memories, make 'em darn good ones. The island is worth it.
Mahalo, Hawaii!!! Until next time!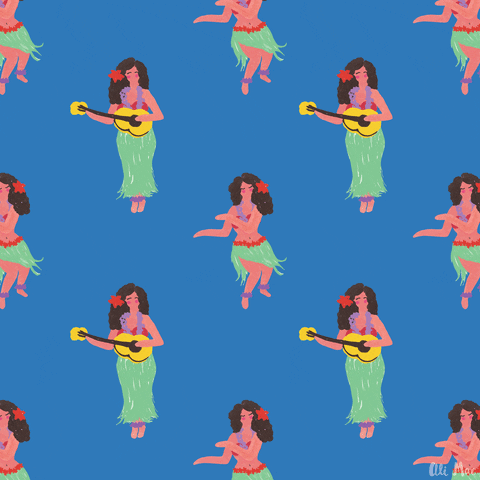 Related posts:
---
---
Categories: Citizen Judie, Judie Everywhere, Traveling Judie